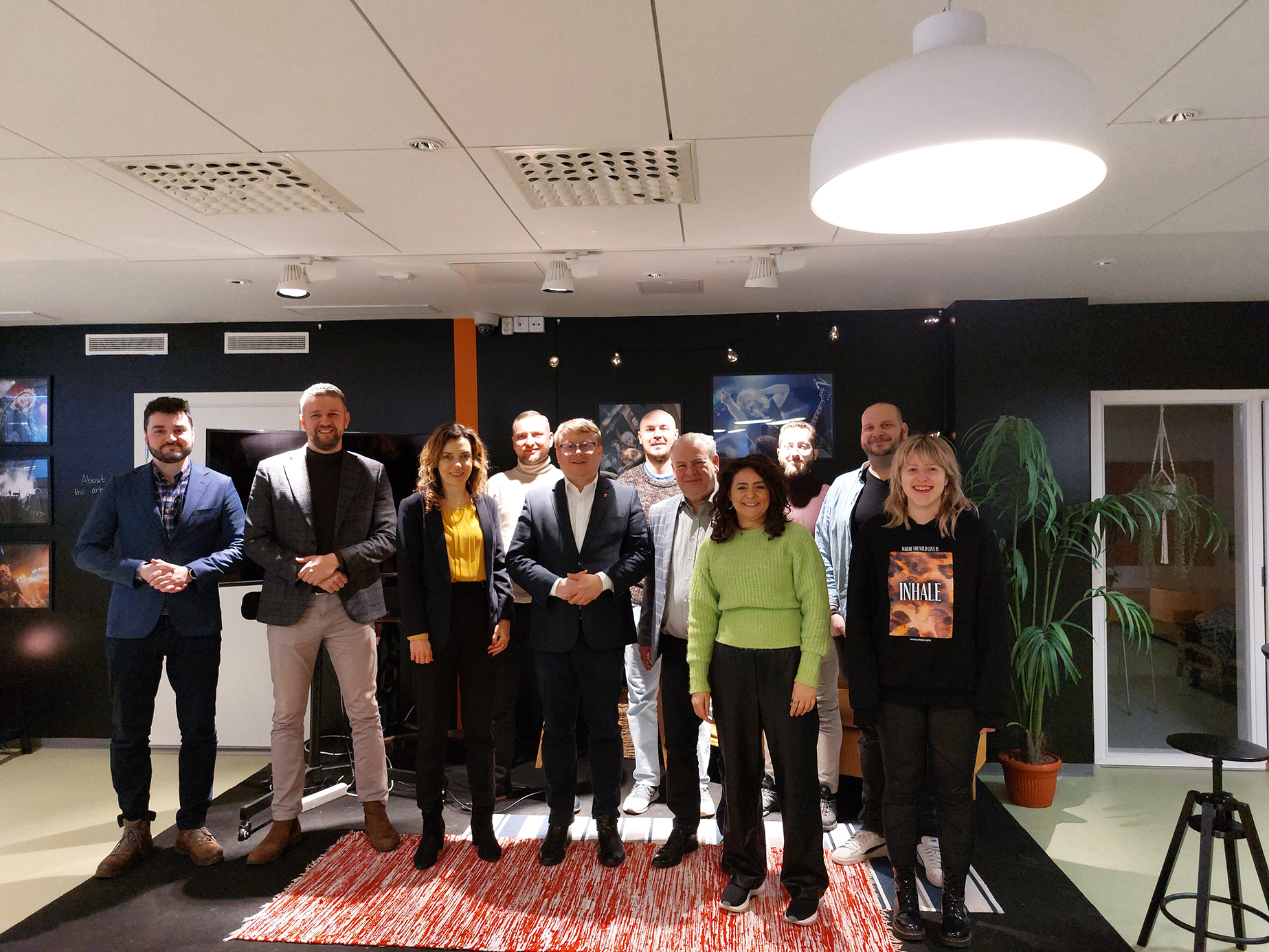 Date: 6-10 March 2023                                         
Place: Finland [Helsinki, Tampere, Espoo, Lahti]
On 6-10 March 2023, representatives of the Podlaskie Voivodeship Marshal's Office and expert members of the Working Group of the Agricultural Valley 4.0 Regional Innovation Ecosystem visited Finland. The aim of the study visit was to explore the Finnish start-up scene and circular economy, as well as to establish relations with representatives of enterprises, business environment institutions and local government administration.
The trip, organised by the Investors Assistance and Business Promotion Bureau, was attended by: Marek Olbryś – Deputy Marshall of the Podlaskie Voivodeship, Mariusz Dąbrowski – Director of the Investors Assistance and Business Promotion Bureau, Anna Krysztopik – Director of the Environmental Protection Department, Artur Duda – President of the Podlaskie Development Fund's Management Board, Łukasz Owsiejko – President of the Regional Development Agency ARES S.A. in Suwałki, and Jacek Słoma – farmer and NGO activist.
On the first day of the visit, the delegation visited Platform6 Startup House in Tampere, where they learned about the local innovation ecosystem and met with representatives of Business Tampere, Nordic Startup Ventures and Red Brick Accelerator. On the next day of their stay in Finland, the delegation held a meeting in the Polish Investment & Trade Agency's Foreign Trade Office in Helsinki and participated in Demo Day 2023, organized by Aalto Startup Centre in Espoo.
The study visit concluded in Lathi with a meeting with representatives of Lahti City magistrate and LADEC regional development agency. In addition, members of the delegation visited companies such as Salpakierto (circular economy) and Fazer (cereal and xylitol production). During the free time, the hosts from Lahti presented the ski jumping complex for the upcoming World Cup competitions.