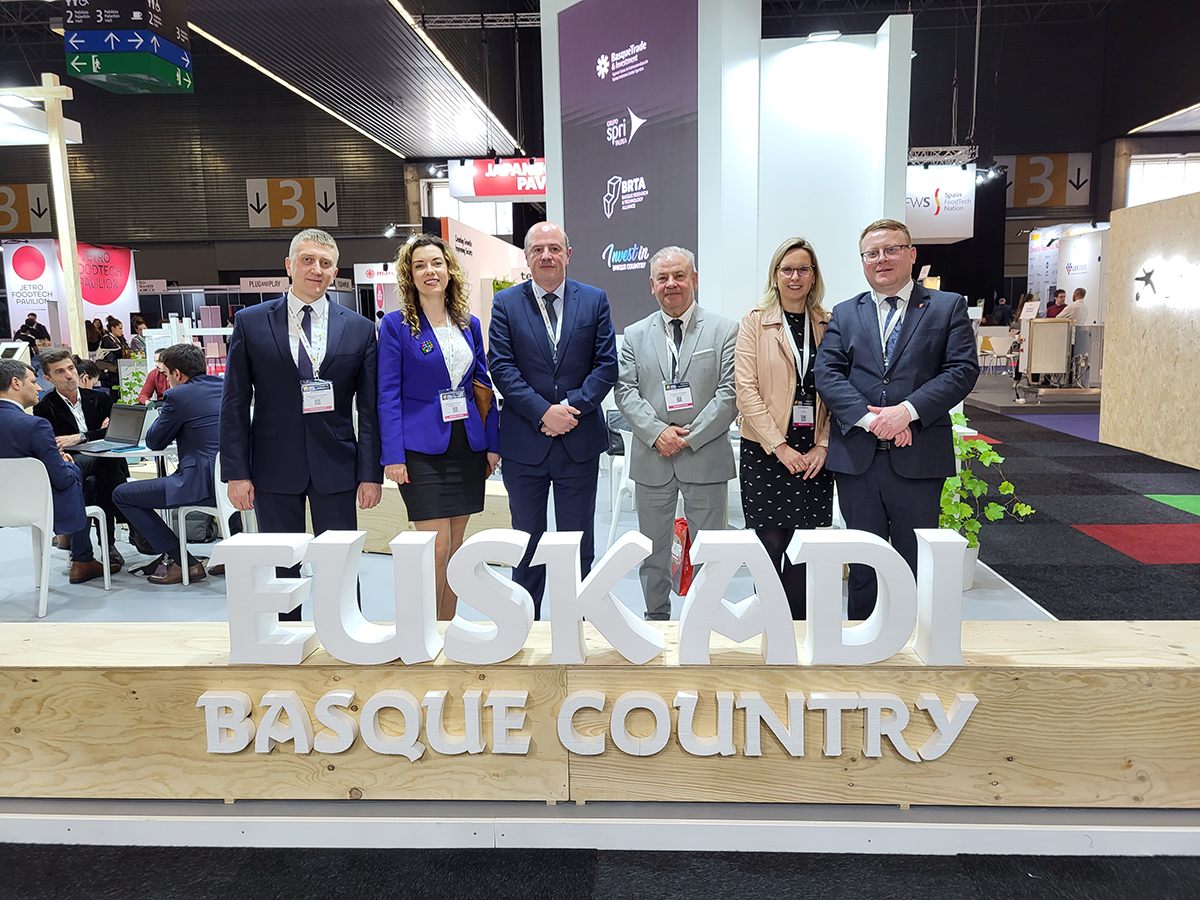 On 16-18 May 2023 Bilbao hosted a conference and trade fair on the latest trends in the agri-food sector, "Food 4 future". It is one of the largest events in the areas of FoodTech and AgriTech in Europe. The Basque Country, during "Food 4 Future", was visited by representatives of Podlaskie's Marshal's Office, including: Deputy Marshal Marek Olbryś, Mariusz Dąbrowski – Director of the Investors Assistance and Business Promotion Bureau, Anna Krysztopik – Director of the Environmental Protection Department, Andrzej Pleszuk – Director of the Agriculture and Rural Development Department.
Podlaskie's delegation met with the Basque Country authorities represented by Bittor Oroz Izagirre, Vice-minister of Agriculture, Fisheries and Food Policy. The talks concerned trade cooperation, exchange of experience in the field of agriculture and food, as well as transfer of knowledge on building regional innovation ecosystems, such as the "Agricultural Valley 4.0". Both parties agreed to set up a working group to identify the fields of potential cooperation between Podlaskie and the Basque Country. After the meeting, Deputy Marshal Olbryś made a commemorative entry in the "Food 4 Future" visitor's book.
During the conference, one of only two speakers from Poland was Director Mariusz Dąbrowski, who took part in the panel discussion on "Making Food Production Part of the Climate Change Solution". At the accompanying trade fair, members of Podlaskie's delegation had the opportunity to establish contacts and get acquainted with the latest technological solutions in the areas of food and agriculture. Additionally, the representatives of the Marshal's Office participated in the FoodTech Innovation Awards gala at the Guggenheim Museum, visited the AZTI scientific and technological centre in Bilbao and the Basque Culinary Center in San Sebastian.