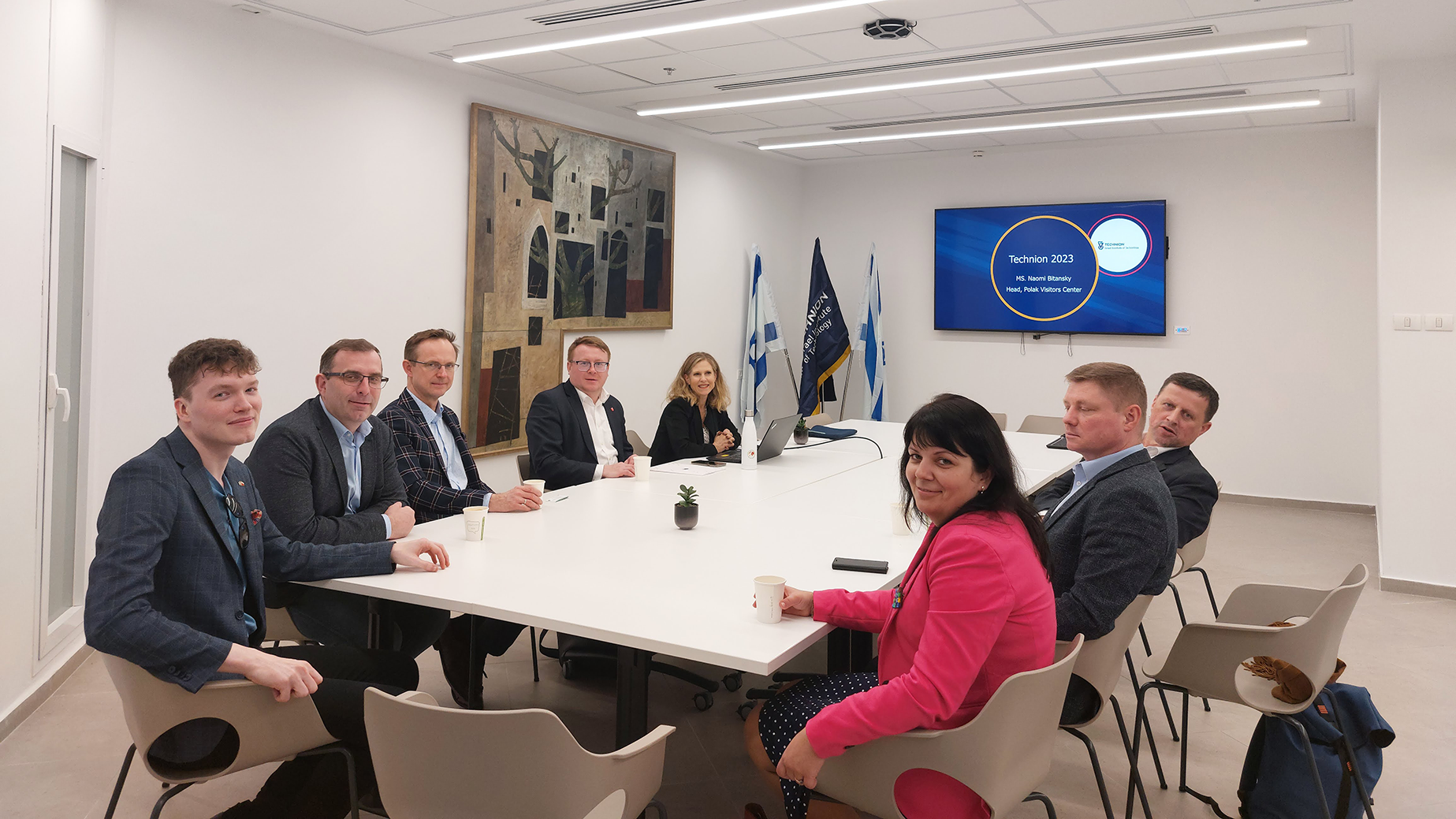 Understanding the factors determining the high level of innovation and the high-tech investment climate as well as establishing business and scientific contacts, were the main objectives of the visit to Israel for representatives of the Podlaskie Voivodeship Marshal's Office (UMWP) and external experts. The study visit took place on January 22-26, 2023 within the project Agricultural Valley 4.0.
The study visit  was organized by the Investors Assistance and Promotion Bureau at the Marshal's Office in cooperation with Embassy of Israel in Poland and its participants included: Marek Malinowski – Member of the Board of the Podlaskie Region, Mariusz Dabrowski – Director of the Investors Assistance & Business Promotion Bureau (UMWP), Emilia Malinowska – Director of the Department of Innovation and Entrepreneurship (UMWP), Prof. Marcin Moniuszko – Vice-Rector for Science and Development, Medical University of Bialystok, Robert Strzelecki – CEO of TenderHut Group, Wojciech Mojkowski – Director of the Podlaskie Agricultural Advisory Centre in Szepietowo.
The participants of the study visit held meetings with representatives of the following institutions:
Israel Export Institute
Ministry of Agriculture and Rural Development
Sheba Medical Center in Ramat Gan
Technion – Israel Institute of Technology in Haifa
MIGAL Galilee Research Institute in Kiryat Shmona
Tel-Hai College in Kiryat Shmona
The Good Food Institute in Tel Aviv
InNegev – technology incubator in Rahat
In addition, the participants of the study visit had the opportunity to get acquainted with the offer of technological startups operating in the field of agriculture (AgriTech), food (FoodTech) and health (HealhTech) during a presentation organized by the Israel Export Institute.
The foreign study visit was organized within the project entitled "Establishing institutional foundations and essential knowledge base for the Agricultural Valley 4.0 Regional Innovation Ecosystem" within Regional Operational Programme of the Podlaskie Voivodeship for the years 2014-2020.