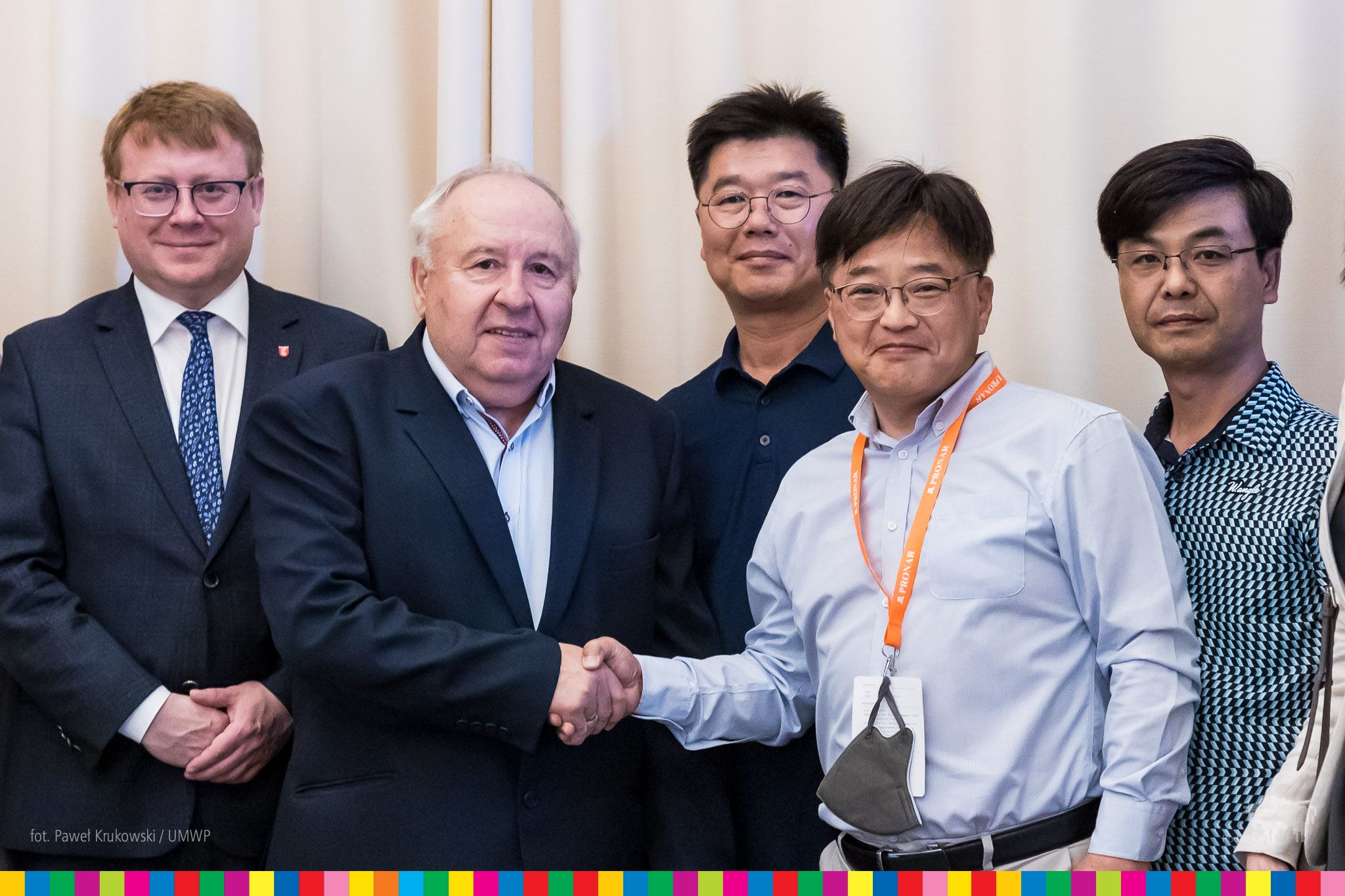 Trade exchange and further successful cooperation were the topic of a meeting in Białystok on Wednesday, June 29th with representatives of ten Korean companies from the waste management and recycling industry, who visited the Podlaskie voivodeship at the invitation of Pronar.
The Marshal of Podlaskie, Artur Kosicki, was represented by Mariusz Dąbrowski, the director of the Investors Assistance and Business Promotion Bureau of the Marshal's Office.
– East Asia is more and more active in Poland, especially South Korea in the Podlaskie Voivodeship. This can be seen in the examples of Korean investments in companies like Adampol or Danwood, and of course – in the cooperation between Korea and Pronar​​, which sells its products on the Korean market. Pronar is likely to increase its sales there, especially because of the current geopolitical situation leading to problems with supply chains – said Mariusz Dąbrowski.
During the visit, the guests from Korea got acquainted with Pronar's products and services and its latest solutions. They also visited the Pronar Exhibition Center in Siemiatycze.
The meeting with Korean entrepreneurs is a part of the activities of the Podlaskie Voivodeship, which makes efforts to initiate, support and coordinate contacts between Podlaskie's business and foreign investors. This year, on October 5-6, the local government will hold  the Podlasie Economic Forum at the Podlasie Opera and Philharmonic in Białystok. The first day of this event will be devoted to cooperation with East Asia. It will be the largest such event in Poland, with the state authorities and representatives of embassies in attendance.